Alumni Worldwide Web Site



---

2006 Prep Reunion Pictures

Photos from the 2006 reunion are coming in. If you have a some shots you'd like to see here, and you have an ability to send the images electronically through email, please send them to Admin@SaintFrancisPrep.com... or hard copy here. Thank You.


---
From Hector B Garcia '48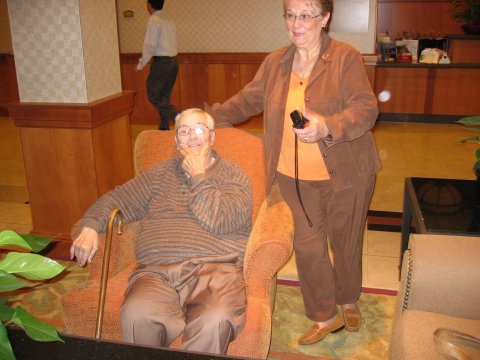 Leo Taddeo - '48 Varsity Football & roommate of mine, and Mrs. Vickie Taddeo.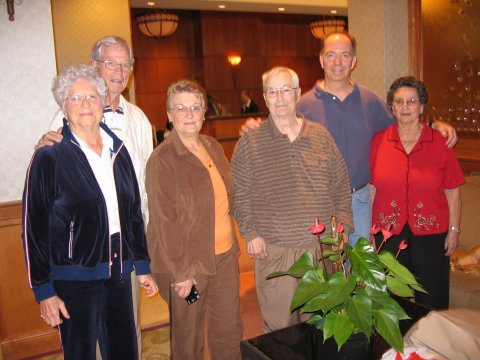 L-R Joanne & Paul Schneider, Vickie Taddeo, Paul Schneider Jr ('73), my wife Dora.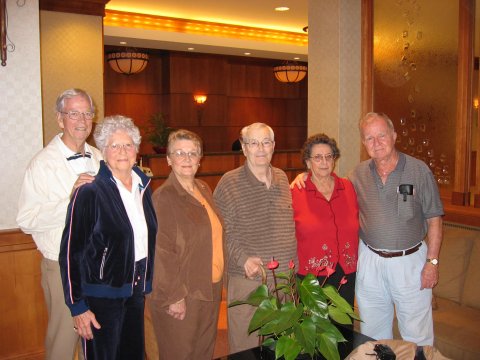 Same as above with me on the right end.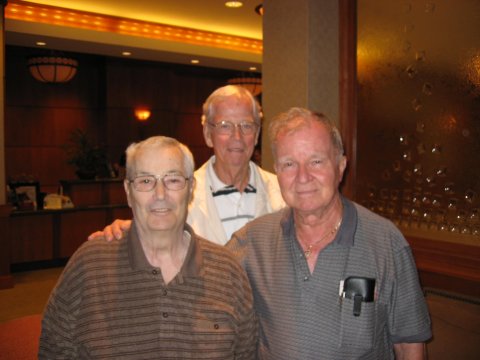 Leo, Paul & me.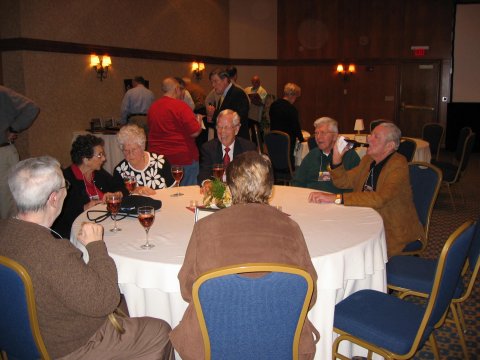 From center going left, Vickie, Leo, Dora, Joanne, Paul Sr, Fr. Joe Glancy ('48),
Paul Thompson ('48) w/ beer.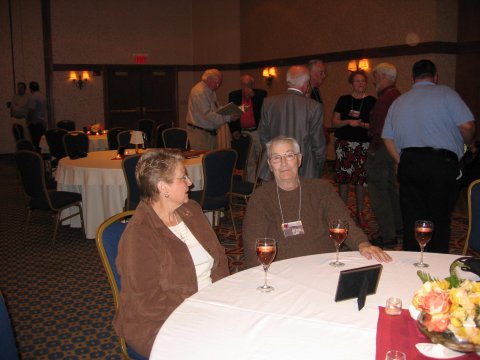 Vickie & Leo.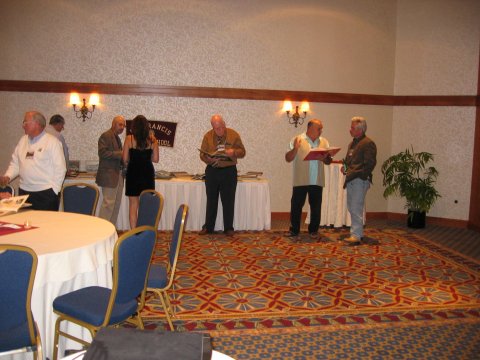 Prepsters looking at yearbooks.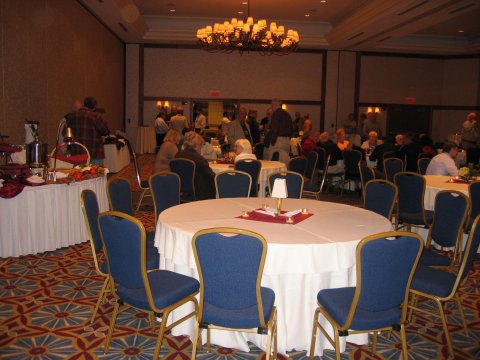 Table set-up by years, and buffet.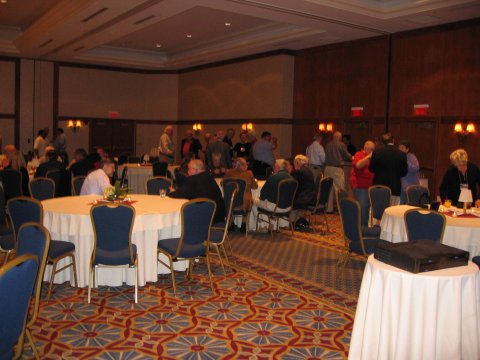 Freedom Hall.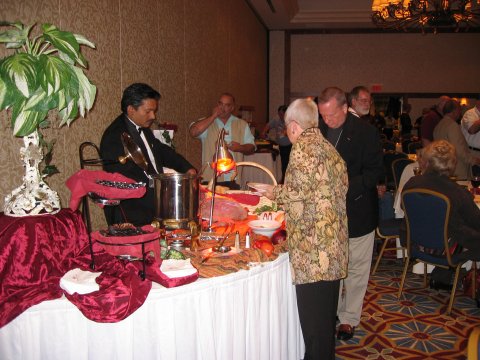 Serving line.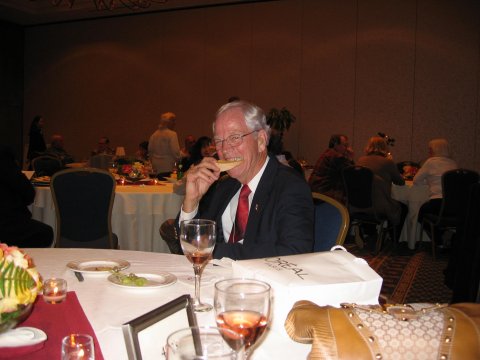 Paul Schneider Sr w/ big chunk of cheese.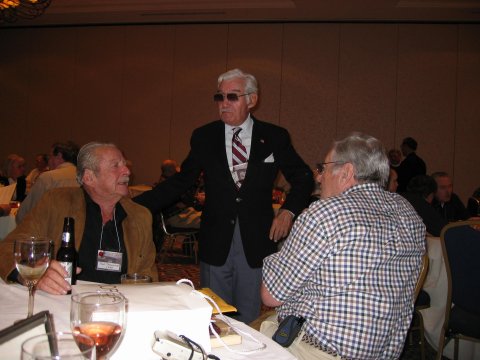 L-R Paul Thompson, Walter Kuhn, Harry Mason.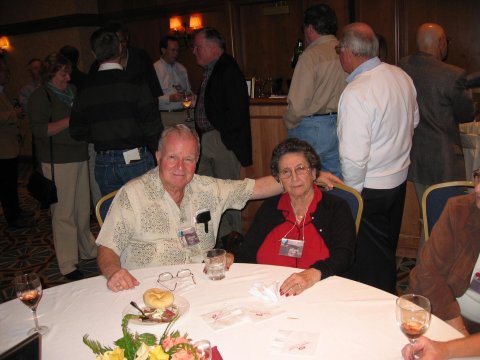 Dora and I.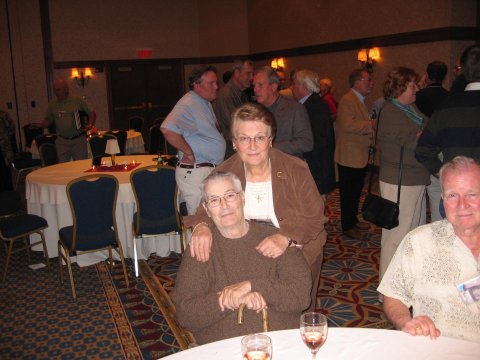 Leo, Vickie, and part of me!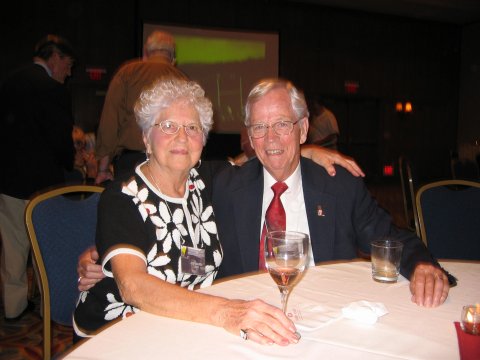 Joanne & Paul Schneider.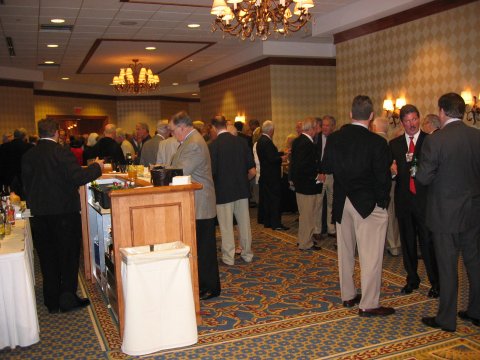 Getting ready for the big reception, Saturday night.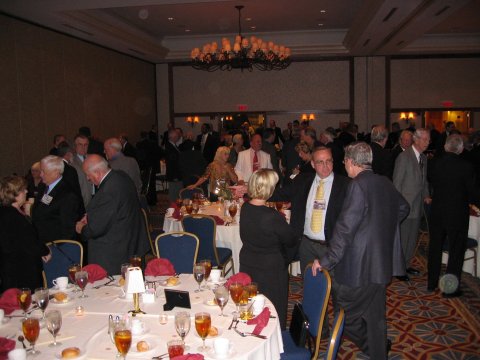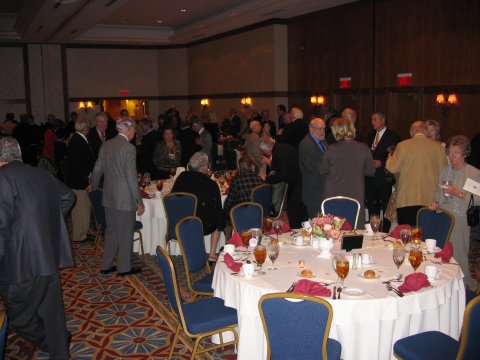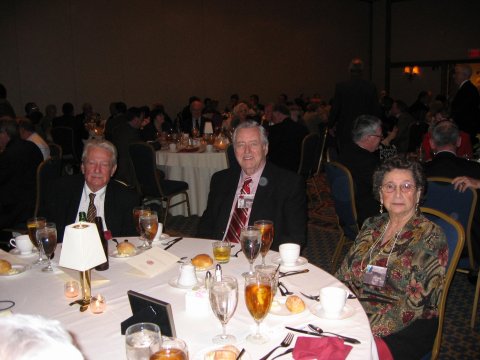 L-R Paul Thompson, Harry Mason, Dora Garcia.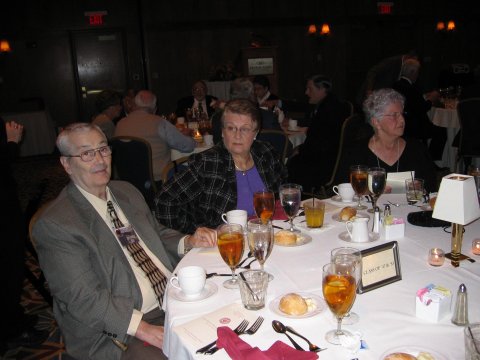 L-R Leo, Vickie, Joanne.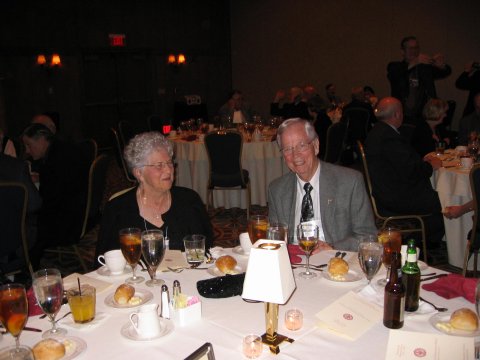 Joanne and Paul.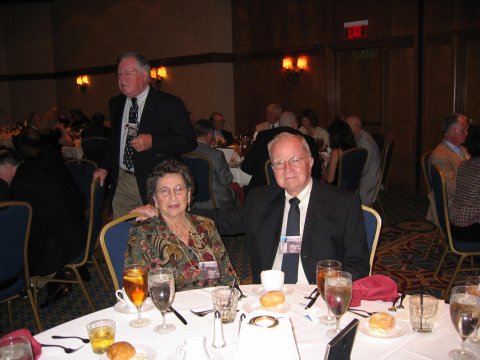 Their royal highnesses, Dora and Hector Garcia.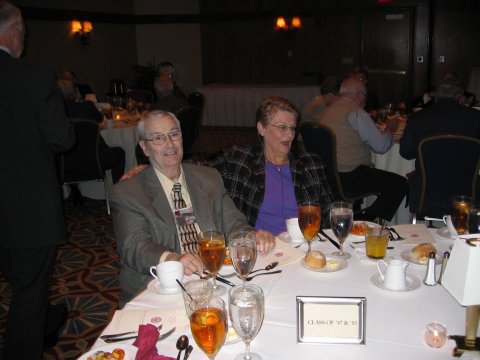 Leo, Vickie.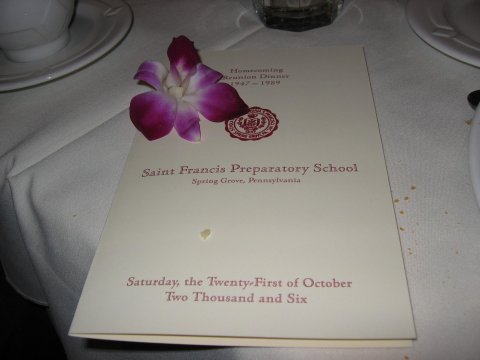 The Official Program. I took the orchid that came with the mashed potatos and placed
it on top for a nice visual effect. (...and a little mashed potato with it, I think. -Rob)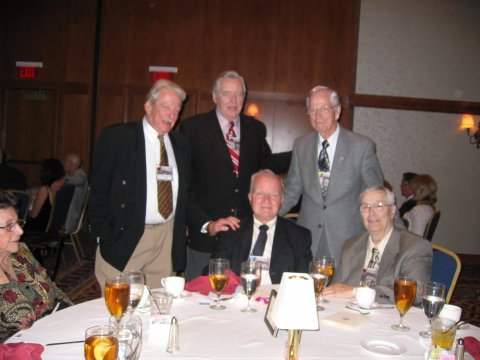 L-R Paul Thompson, Harry Mason, ME, Paul Schneider, Leo Taddeo.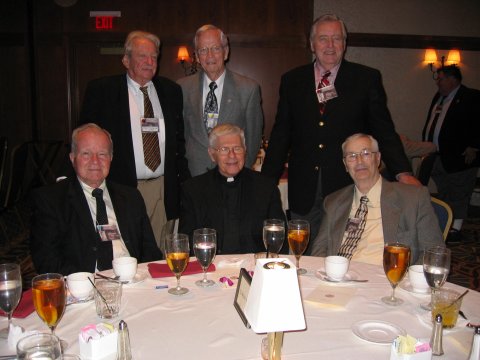 The Great 48's
L-R Back Paul T, Paul S, H Mason,
Front Me, Fr Glancy, Leo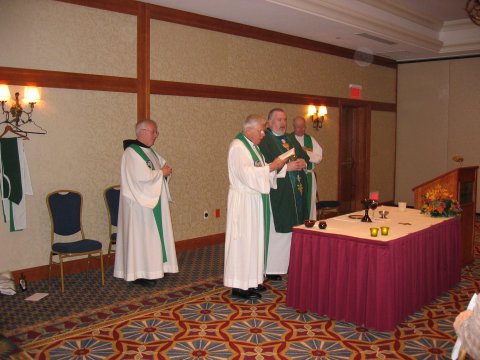 Holy Mass Offered Sunday morning at 10:00AM, Independence Hall
Celebrant; Fr Kevin Qually
Con-Celebrants; Fr Richard, Glancy, & the President of Saint Francis University in Steubenville.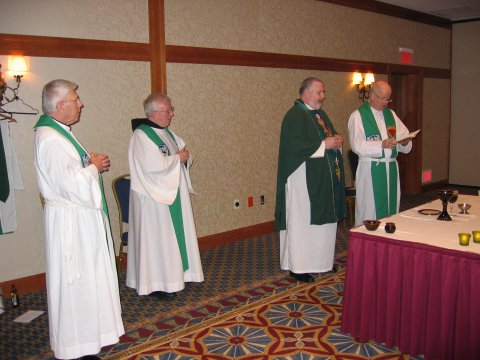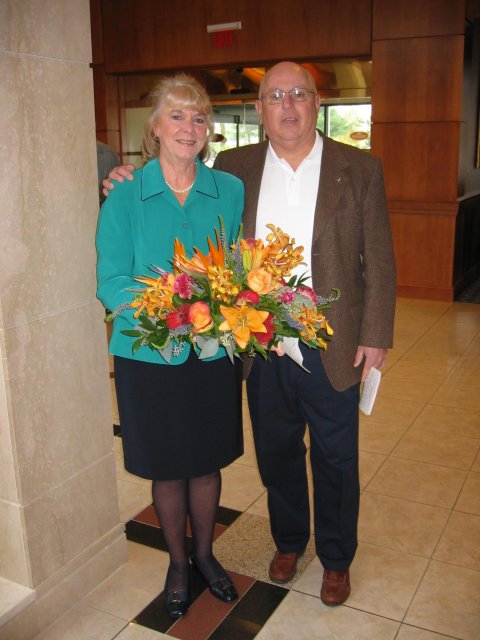 You know these, the fabulous David and Kathie Bambrick.
From John Cummings '79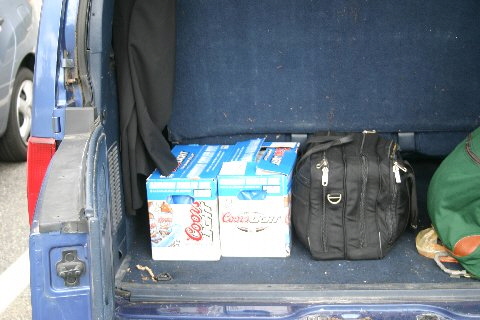 Yes, this is picture of beer. John sent four pictures and this was the first.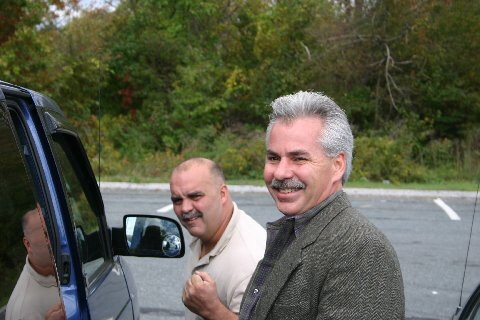 Greg Gates and Kevin Boyd on their merry way from Maryland to the reunion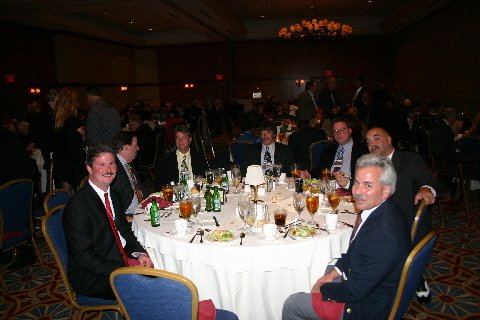 Class of 78 and 79 table from left to right-Chris Mitchell, Hank Joyce, Pat Hennessy,
Robert Weimorts, Joe Riley, Greg Gates and Kevin Boyd.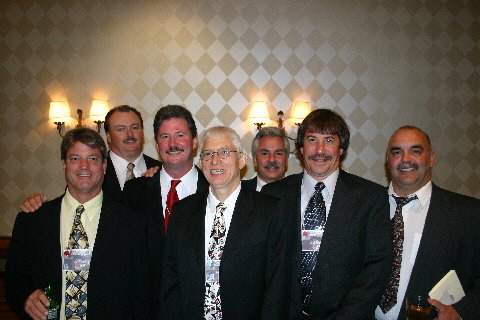 L to R - Pat Hennessy, John Cummings, Chris Mitchell, Fr. Leo, Kevin Boyd,
Robert Weimorts, Greg Gates.



Alumni Worldwide Web Site

CONTACT

All content ©2002- SaintFrancisPrep.com